Healthcare/Institutional
PROJECT OVERVIEW
---
This project is located in the heart of Tempe, AZ on the Arizona State University Campus. The facility is a major part of the University's plan to develop bioscience facilities that encourage research and development. The scope of work that was performed included site clearing & earthwork to prepare for the installation of the deep foundations. Due to poor site soils, we drilled the foundations utilizing temporary segmental casing. This method was selected to reduce cost by preventing waste due to collapsing soil, provide increased safety to the crew, and to deliver the project on time. By controlling the site beginning with earthwork and ending with completed foundations we delivered our client a seamless solution to solve a congested site.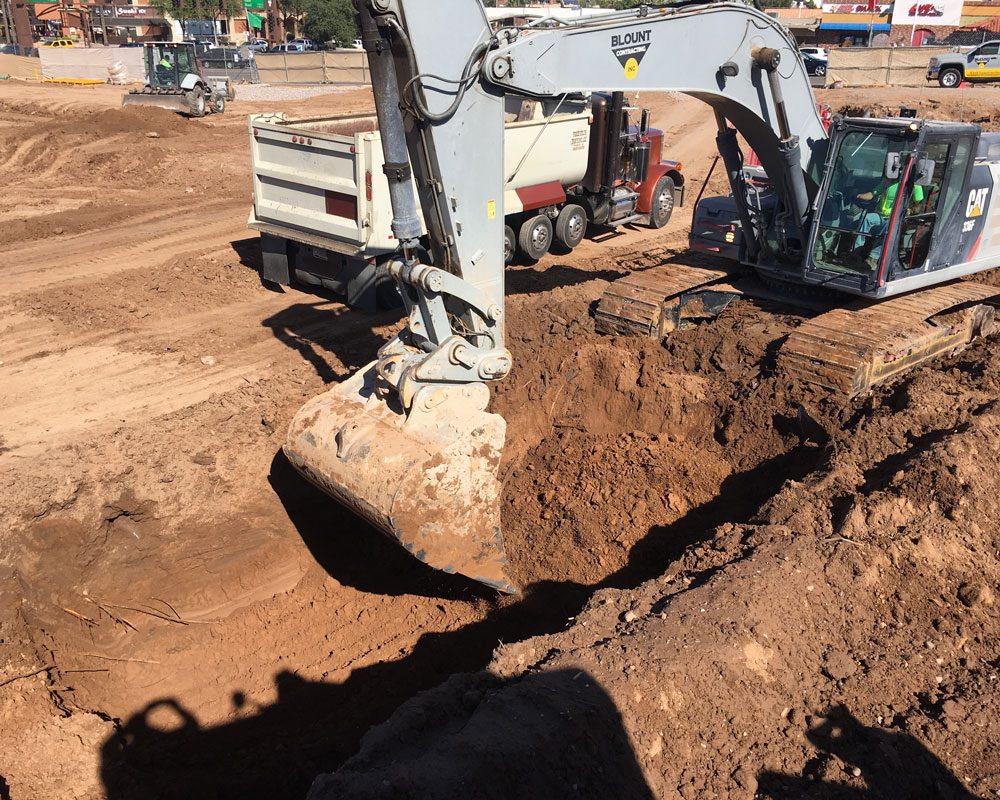 Contact Us
We would love to talk with you.
If you're ready to start a new project, learn more about what we do, or would like to make a general inquiry about Blount Contracting, please be sure to contact us. We'd love to hear how we can help you.
(480) 985-2112
info@blountco.com
1353 S Vista Rd
Apache Junction, AZ 85119
(801) 802-6800
https://wwclyde.net
869 North 1500 West
Orem, Utah 84057