Commercial/Multifamily
PROJECT OVERVIEW
---
What could be more challenging than excavating and shoring an entire city block in the middle of downtown Phoenix? Add in an existing 3 level below grade parking garage that has to be demolished during the construction of the new basement: that is how! Block 23 is a mixed-use commercial/residential tower rising in the middle of the city. This project required innovative solutions to retain the earth during the excavation of the new garage. One solution was to utilize two walls of the existing basement as shoring for the new basement construction. This was accomplished by utilizing specialty drilling equipment to tieback the existing walls prior to demolition. Months of careful planning, engineering, and scheduling allowed for successful project execution. Poor site soils, the presence of a large diameter underground water tunnel, and coordinating with the demolition contractor did not stop us from completing this project.  Our team worked hard to meet the needs of our client.  By project completion it was evident that their efforts had paid off.

Market
Commercial/Multifamily
Owner
RED Development, Whiting-Turner
Type of Project
Earth Retention, Mass Excavation
Scoped Performance
Specialty drilling, foundations work, shoring
Completion Date
February 2018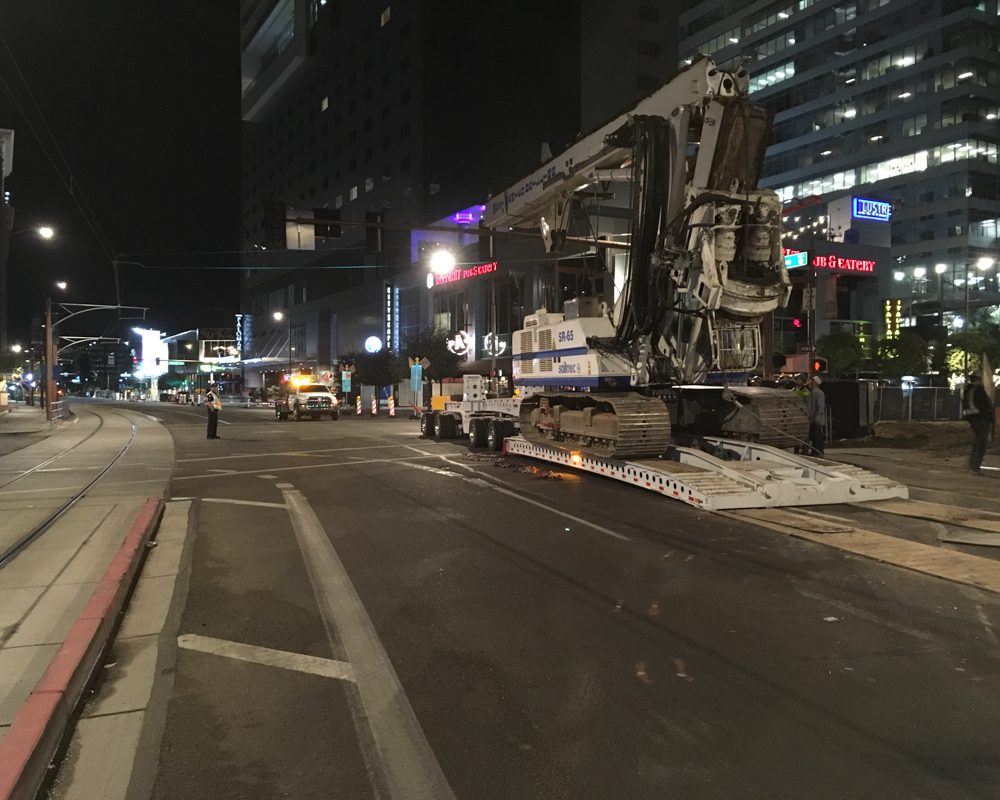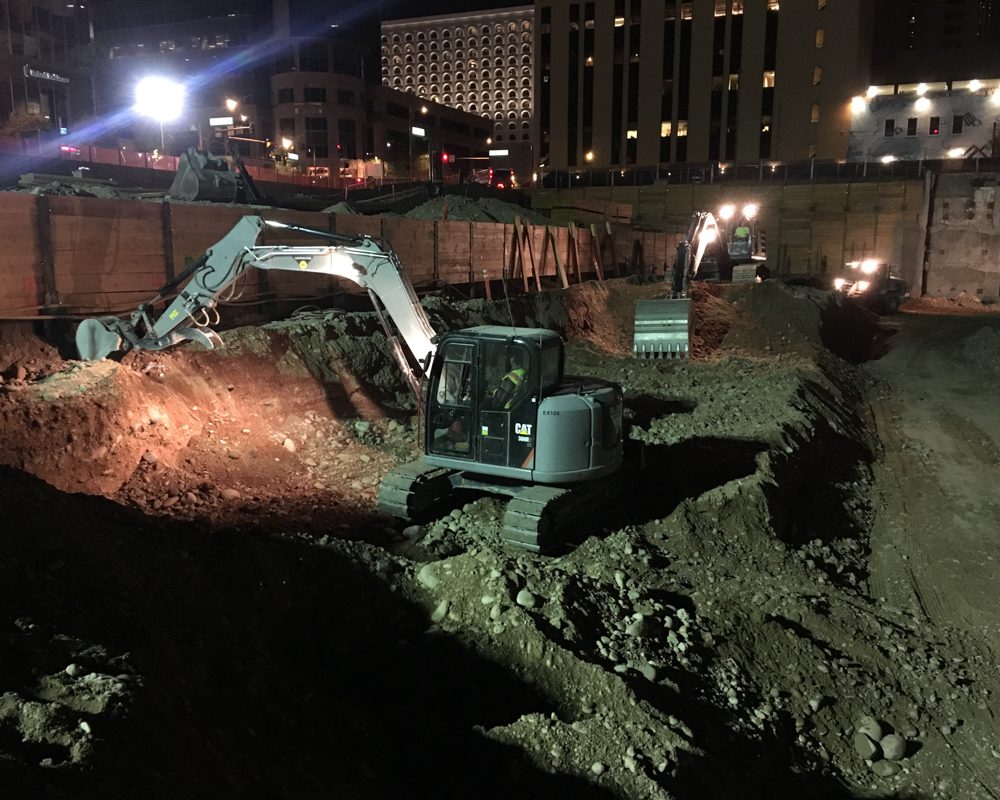 Contact Us
We would love to talk with you.
If you're ready to start a new project, learn more about what we do, or would like to make a general inquiry about Blount Contracting, please be sure to contact us. We'd love to hear how we can help you.
(480) 985-2112
info@blountco.com
1353 S Vista Rd
Apache Junction, AZ 85119
(801) 802-6800
https://wwclyde.net
869 North 1500 West
Orem, Utah 84057