Commercial/Multifamily
Project Overview
---
Canopy by Hilton is a boutique lifestyle hotel located in the heart of downtown Scottsdale, AZ. Due to the dense urban location, parking is accommodated by 2 levels of below-grade parking. In order to maximize the available area of the small property, the shoring for the basement had to be installed on the property line. This required careful coordination to obtain temporary construction easements from the adjoining property owners to allow for the installation of the soil nails. After mass excavation commenced our crew discovered that the footing of the adjacent building extended over the property line which impacted the shoring of the new basement. Engineering evaluated the impact of the footing and the shoring was adjusted to stabilize the existing building and to allow for the completion of the new basement.
Market
Commercial/Multifamily
Owner
Miller Global Properties / RYAN Companies
Type of Project
Earth Retention, Mass Excavation
Scoped Performance
Blount was contracted to complete the mass excavation and earth retention for the Canopy by Hilton in Scottsdale, AZ.
Completion Date
May 2019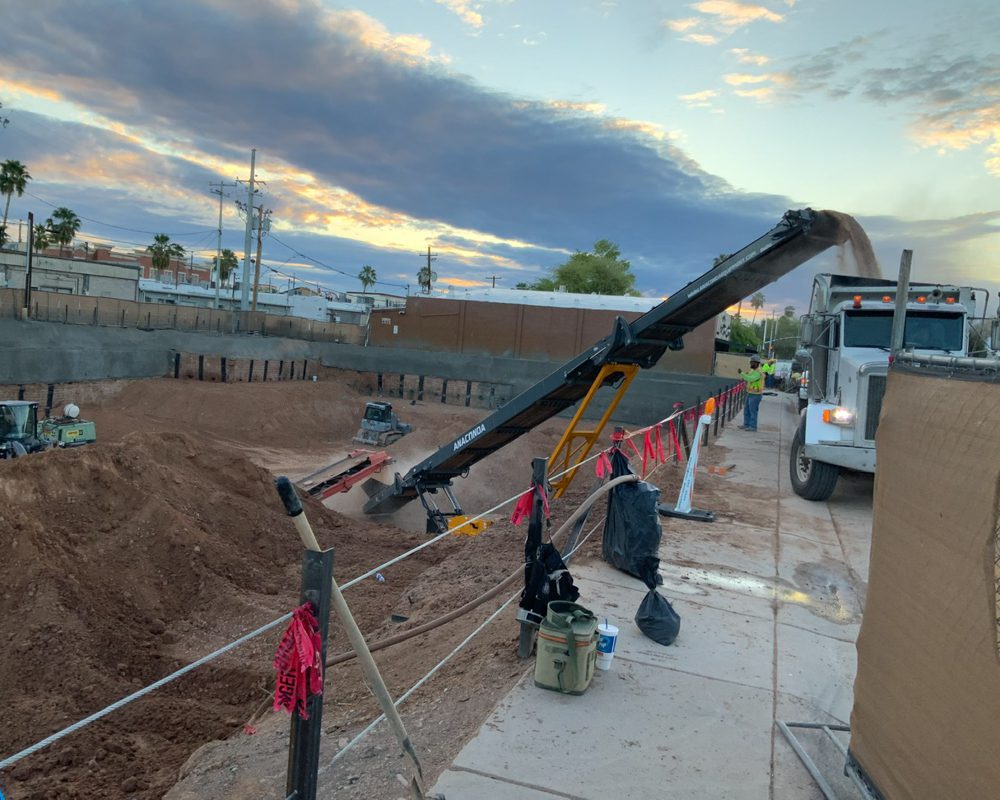 Contact Us
We would love to talk with you.
If you're ready to start a new project, learn more about what we do, or would like to make a general inquiry about Blount Contracting, please be sure to contact us. We'd love to hear how we can help you.
(480) 985-2112
info@blountco.com
1353 S Vista Rd
Apache Junction, AZ 85119
(801) 802-6800
https://wwclyde.net
869 North 1500 West
Orem, Utah 84057