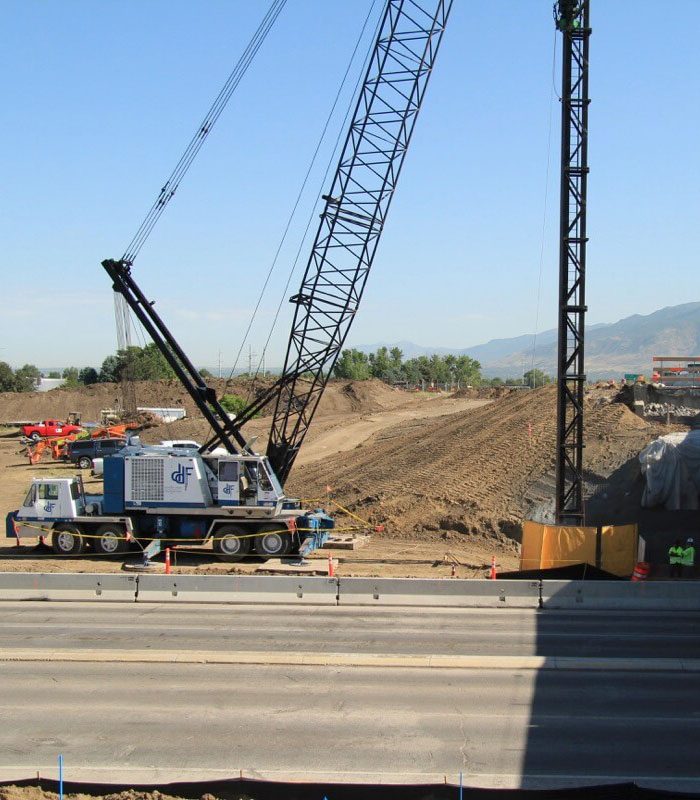 Heavy Civil (Roads, Dams and Bridges)
Project Overview
---
The South Davis Upgrades Project was a "Design/Build" project, which comprised of a total rebuild of Interstate 15 through Davis County, Utah – a very busy commuter section in the greater Salt Lake City area. Additional lanes were added in both directions.

DDF was hired by the design/build team to drive piles for (4) complete bridge replacements and (1) new pedestrian over crossing, all while maintaining all traffic lanes during daylight hours. Much of the work was accomplished during the night (in off peak hours). Over 18,500 LF of 12" and 16" pipe piles were driven, in depths up to 115 feet.
Market
Heavy Civil (Roads, Dams and Bridges)
Owner
WW Clyde
Type of Project
Deep Foundations
Completion Date
June 2015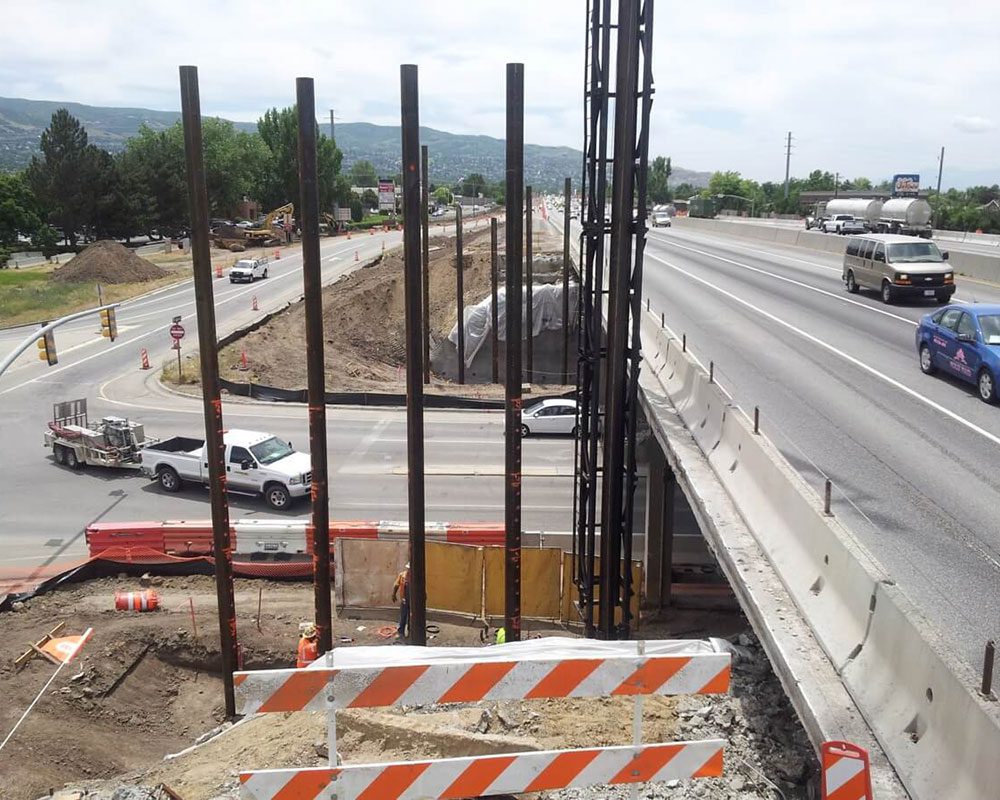 Contact Us
We would love to talk with you.
If you're ready to start a new project, learn more about what we do, or would like to make a general inquiry about Blount Contracting, please be sure to contact us. We'd love to hear how we can help you.
(480) 985-2112
info@blountco.com
1353 S Vista Rd
Apache Junction, AZ 85119
(801) 802-6800
https://wwclyde.net
869 North 1500 West
Orem, Utah 84057