Heavy Civil (Roads, Dams and Bridges)
Project Overview
---
Crane support and driven piles for construction of a replacement bridge near Coalville, Utah. Furnish & Install HP14x89 Piles.


Market
Heavy Civil (Roads, Dams and Bridges)
Owner
J-U-B Engineers
Type of Project
Deep Foundations
Scoped Performance
Furnish & Install HP14x89 Piles
Completion Date
December 2013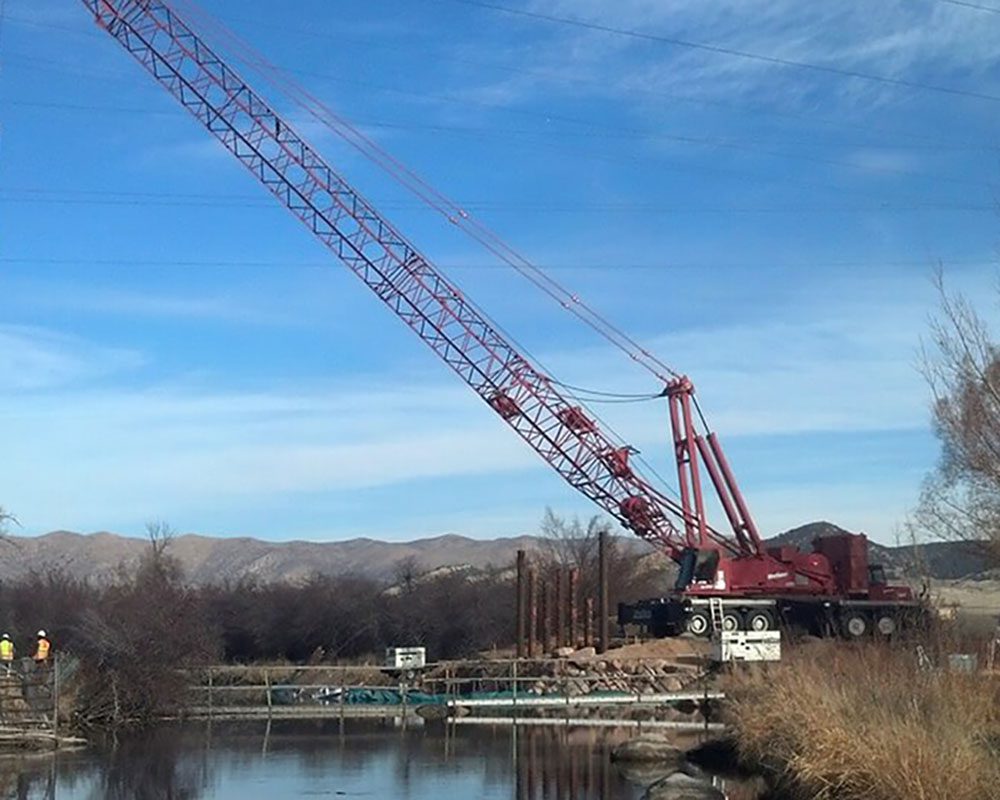 Contact Us
We would love to talk with you.
If you're ready to start a new project, learn more about what we do, or would like to make a general inquiry about Blount Contracting, please be sure to contact us. We'd love to hear how we can help you.
(480) 985-2112
info@blountco.com
1353 S Vista Rd
Apache Junction, AZ 85119
(801) 802-6800
https://wwclyde.net
869 North 1500 West
Orem, Utah 84057