Phoenix Hospital
---
The Phoenix Hospital project consisted of two major construction elements connecting a new patient tower to the existing facility. The owner and general contractor requested a design-build contractor who could engineer and install a tunnel underneath the existing hospital to connect it to the new patient tower basement. The request stated that the tunnel alignment would need to bend to avoid existing caisson foundations while maintaining the existing utility crossings in place. In addition, the tunneling operation could not impact daily hospital operations. Our team of experienced professionals knew they could handle the complexities of the job and excitedly submitted an application.

After being awarded the project, we spent the following months designing a system to meet the owner's requirements. Ultimately, our engineer selected a sequential excavation method (SEM) to construct the tunnel. We maneuvered the tunnel between the deep foundations and existing live utilities by advancing in small increments and installing steel supports. The completed tunnel length is 210 LF at a diameter of 13 feet.

The second significant element of this project was the excavation and earth retention of the new patient tower basement. Before the construction of the tunnel, we had to build a complex basement. This required the excavation and export of 67,000 CY of soil and the installation of 46,000 SF of a steel soil nail shoring system.

Due to schedule constraints, the general contractor originally believed that we would need to install the tunnel after positioning structural steel for the new tower. By controlling the design of the tunnel and the shoring for the basement excavation, we proved to the general contractor that we could expedite the schedule and complete the tunnel before erecting the steel. Our design-build capabilities delivered a great project and produced a result that the entire team was happy with.

Market
Healthcare/Institutional
Owner
Phoenix Hospital
Type of Project
Deep Foundations, Mass Excavation, Site Work
Scoped Performance
The completed project included the installation of a 210 LF tunnel 13 FT in diameter, the excavation and export of 67,000 CY of soil, and the installation of 46,000 SF of a steel soil nail shoring system.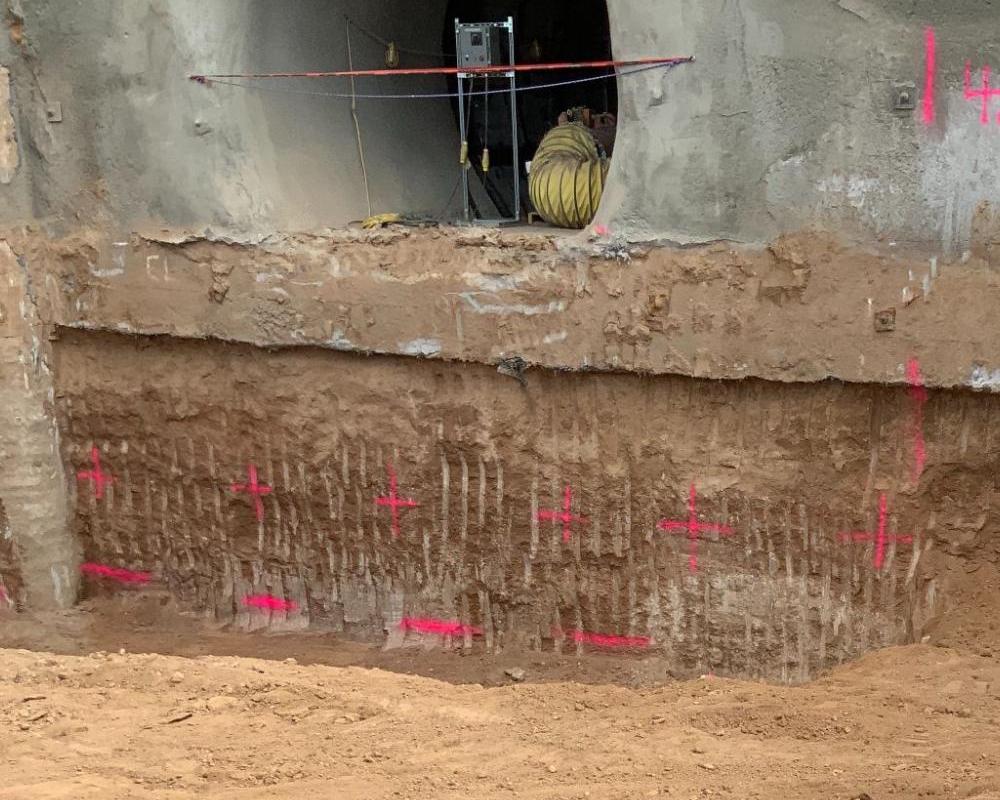 Contact Us
We would love to talk with you.
If you're ready to start a new project, learn more about what we do, or would like to make a general inquiry about Blount Contracting, please be sure to contact us. We'd love to hear how we can help you.
(480) 985-2112
info@blountco.com
1353 S Vista Rd
Apache Junction, AZ 85119
(801) 802-6800
https://wwclyde.net
869 North 1500 West
Orem, Utah 84057