Heavy Civil
Project Overview
---
This project was constructed to help protect an existing earthen dam structure and the citizens living downstream of the structure. The large earthmoving project included 1.3 million CY of excavation, material processing, and placement. The detailed specifications included specific parameters for embankment fill as well as a central sand filter that was constructed in the center of the earthen dam structure on a 1.5:1 slope. The project required working in conjunction with multiple agencies to realize the goals of meeting the project schedule, budget, and strict specifications to ensure public safety.
Market
Industrial/Energy
Owner
Flood Control District of Maricopa County
Type of Project
Mass Excavation, Site Work
Scoped Performance
To protect an existing dam structure, Blount was contracted to excavate, process, and place over 1.3 million CY of earth.
Completion Date
October 2013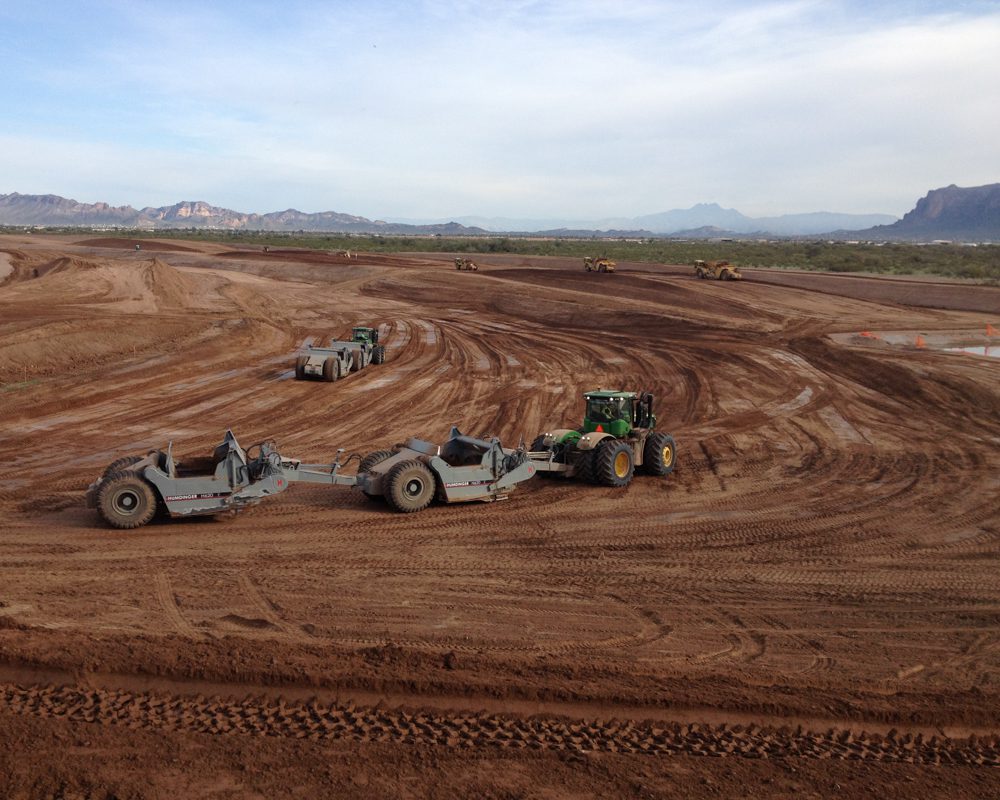 Contact Us
We would love to talk with you.
If you're ready to start a new project, learn more about what we do, or would like to make a general inquiry about Blount Contracting, please be sure to contact us. We'd love to hear how we can help you.
(480) 985-2112
info@blountco.com
1353 S Vista Rd
Apache Junction, AZ 85119
(801) 802-6800
https://wwclyde.net
869 North 1500 West
Orem, Utah 84057