Industrial/Energy
Project Overview
---
Chino Valley Solar is a 20MW solar plant constructed in the midst of 235 acres of rolling hills in Chino Valley, AZ. This required the site to be leveled to allow for full exposure of the sun to all solar panels. The placement of cut to fill of approximately 625,000CYDs of soil was necessary to prepare the site and was completed in 3.5 months.

Along with the leveling of the site came many new drainage issues that were addressed with the installation of rip rap, mat reinforcement blankets, pipe culvert crossings, sediment basins, A3-barrel box culvert, and A4-barrel box culvert. In addition to the site balancing and erosion control measures BCI installed approximately 4 miles of gravel road to service the completed solar plant.
Market
Industrial/Energy
Owner
APS and McCarthy Building Company
Type of Project
Mass Excavation, Site Work
Scoped Performance
Blount moved over 625,000 CYs of soil, as well as culvert installations and grading, at this 235-acre solar farm in Chino Valley, AZ.
Completion Date
November 2012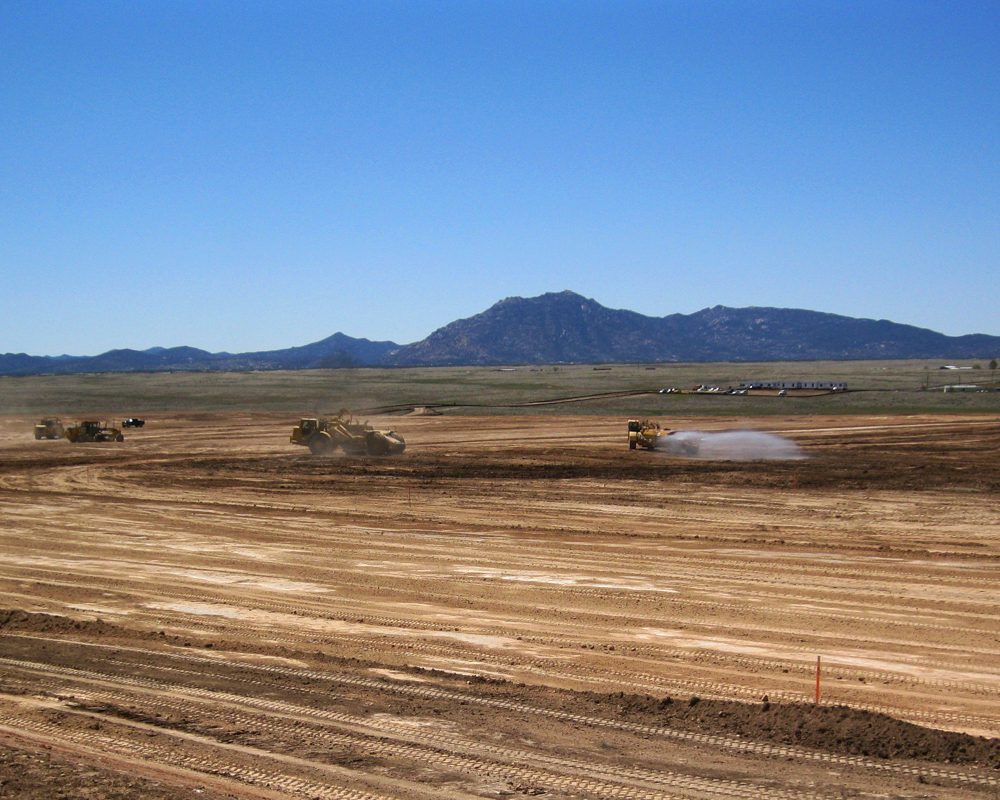 Contact Us
We would love to talk with you.
If you're ready to start a new project, learn more about what we do, or would like to make a general inquiry about Blount Contracting, please be sure to contact us. We'd love to hear how we can help you.
(480) 985-2112
info@blountco.com
1353 S Vista Rd
Apache Junction, AZ 85119
(801) 802-6800
https://wwclyde.net
869 North 1500 West
Orem, Utah 84057